Format: research collective + gallery space
Location: boston, massachusetts
Dates: march 2010 - december 2013
Current Status: closed
SPACE IS BETWEEN SOMETHING AND SOMETHING ELSE
An international communication art collective experimenting and conducting studies on coexistence.
SPACE is found in the middle of everything, on every junction and intersection of life. SPACE means confronting curiosity by deconstructing categories, images and stereotypes while at the same time protecting the hearts and minds of everyone involved.
Since we opened on March 31st 2010, full time contributors who volunteer their time and talent in-between their professional and personal lives have helped power our work. SPACE is not a personal or a public experience, it is not secret or known; it is not a hobby or a job. Instead, SPACE has become a retreat for its contributors: from the routine, from the mundane, from the incessant pounding of the everyday. SPACE does not provide job descriptions, salaries, or health benefits for our contributors - officially establishing it as something separate from work, and inherently organic.
On the flip side, SPACE tries for its contributors not to disappear for too long, and it encourages them to create work that is in its essence, collaborative, which means it represents ultimate freedom for communication artists: to create without limitations in an open atmosphere, without clients or restrictions of any kind, without a budget and without bullshit. At the same time, SPACE provides the resources for its contributors to work with like minded individuals who are equally frustrated by the status quo and have a personal obsession with taking a break from the formulaic system; contributors who are hard working, incredibly talented, young and finding themselves bored by any and all concepts of traditional living. SPACE is for people who simply don't fit in boxes.
Our work is investigative. We do not intend to make more stuff. There is enough stuff out there and consumers are shutting down because they are overwhelmed. We realized early on that rather than make MORE art and hoping for the world to digest it, we wanted to put our egos to rest and focus on understanding what already exists - something not done often enough by artists for artists. We also strive to separate the noise from the chaos by taking what already is out there and either bettering it, or filtering it for greater mass understanding.
First and foremost, SPACE is a research studio focusing on the communication arts industry. The research we are producing is being published for the sole purpose of enhancing and furthering the communication arts - meaning, that we are investigating the world and publishing our findings in order to provide a unique kind of resource and inspiration for other communication professionals to consider while producing their own work.
What makes our research relevant and necessary above & beyond what is currently being offered by market research and trend hunting companies, is that the research is being provided by communication professionals in order to better serve the work of other communication professionals. In other words, WE GET IT. Who better to influence and reinvent communication arts other than communication artists?
Up until now, the communication arts industry has relied on those interested in empirically measuring things based on statistics, psychographics, demographics, facts and figures, and charts and numbers. With SPACE, there is a new kind of basis for our work in development - a kind of structure based on the true experiences of communication artists; we strive to understand from the inside out, in order to better inform the outside world. This is about providing the foundation for true collaboration; for a visually inspiring world of research to exist within an emotional and sensory-based environment.
The Moving Image Lab
Experiments in film viewing atmospheres.
2 designers, 3 contributors
4 installations/screenings, 2 exhibitions, 1 film festival
Boston, MA + Istanbul, Turkey
Status: CLOSED
__
The Moving Image Lab is an experimental audience and film studies project initiated by SPACE. The idea of the Moving Image Lab and the corresponding book project descended on Farida Amar and Seyda Aylin Gürses at the London Heathrow Airport while they were waiting for their return flight to Boston from Istanbul, one fine December day in 2009. Amar and Gürses, decided to take the risk of achieving no significant results at all, and start a series of screenings and discussions on carefully selected films, incorporating sensory enhancements to the existing environment where these films are viewed. They were especially curious about how this manipulation would affect the audience during their viewing experience. How the re-thinking of film viewing atmospheres - the removal of predetermined seating arrangements, changes in volume and temperature, the installation of spatial design elements that confront our visual vocabularies and sense of texture, and carefully considered tastes and smells - could break down walls and barriers between the people in the audience and also between the film and the audience. The auto-ethnographic analyses of these experiments, the resulting exhibitions and a compilation of the audio and visual documentation transformed this study into a multimedia project. Overall, the book and the experiments to be conducted may assist us in producing constructive, solid suggestions to the industry, artists and alternative film societies with regard to film viewing practices.
Questions:
How can atmospheric designs customized for a particular film influence an audience's experience and understanding of and their ability to relate to the film?
How does this perception influence their decision to participate in typical contemporary film viewing environments such as movie theaters, film festivals, or screenings in parks or gallery spaces, and interacting with other members of the audience?
How would the film industry be able to attract and influence more people to gather in public spaces to experience film as a shared experience rather than downloading it online and watching it at home? In relation to that, for which reasons would the film industry be willing to explore alternative ways of attracting and influencing audiences?
It is critical to first ask if contact or connection with film is ever desirable between the viewer and the viewed. We wanted to observe and challenge the political, social, personal, moral, etc. alliances or detachments that define us as viewers when we encounter cinematic devices by designing the atmosphere in which the film was experienced. We believed that the cross-disciplinary approach of film and multimedia installation artwork - which have power over our sensory mechanisms and thus our experiences and our association to our environment - might be the only way to build that very connection. And so, we designed The Moving Image Lab in order to test this belief and challenge our own hypothesis. In doing so, we allowed the audience from each of our screenings to provide feedback, reactions and responses to our expectations by placing them directly into these sensory storytelling environments without pressure, giving us honest, direct results at a human level. And what we learned from the viewers was beyond our expectation, proving that yes, designed sensory environments can help audiences relate better to film, but even more, relate to one another. Breaking down barriers between strangers in the name of film. The majority of our audiences began to interact with each other during the screening and chose to stay after in order to participate in a moderated discussion which sometimes lasted for hours.
One of our favorite moments of the audience interacting with each other and the film simultaneously, occurred during the Moving Image Lab screening of "Grizzly Man". Reacting to Timothy Treadwell with all sincerity, our audience was completely engulfed in this man's desperate attempts to be part of the lives of the Grizzly bears. They were caught yelling at the image of this man, as well as each other at various points throughout the film; forgetting about all the manners we as a society have come to accept while movie-viewing.
We, as the creators of the Moving Image Lab, knew we had crossed into the chaotic human realm of artistic experience. We had broken down the invisible walls separating the projection screen and our minds, and created a unique experience where the audience could not just see the film, but feel a part of it. We learned that people will want to endorse an industry which provides environments which they cannot experience at home or online.
In collaboration with atmospheric architects and visual artists, we build complete installations within which audiences experience idiosyncratic film viewings. We take into consideration not only what they see, but also what they smell, taste, and how they hear the film. What colors and materials, lighting design, and food best bring the film to life. It is more than 4D cinema, it is literally a step into the story of the film itself from the moment you walk in.
Over the course of multiple discussions from both of these labs, we developed a research approach that we call collective auto-ethnography. This method and its design reflect both how we used our own lives, views and data, as well as our commitment to a shared, communal process. We understand our team of contributors to this study comprised of not only the creators of the program but our participants and followers as well. The discussions after the screenings were digitally recorded and transcribed verbatim for analysis. The analysis of surveys filled out by every audience member is being conducted simultaneously with on-going conversations. The transcriptions and survey results will be coded and added to the chapters that are being drafted for the final report, which will be released in the form of a published book. This spirit will continue into the layout and design of the book, creating unconventional visual and reading experiences that allow the viewer to engage and participate with the content.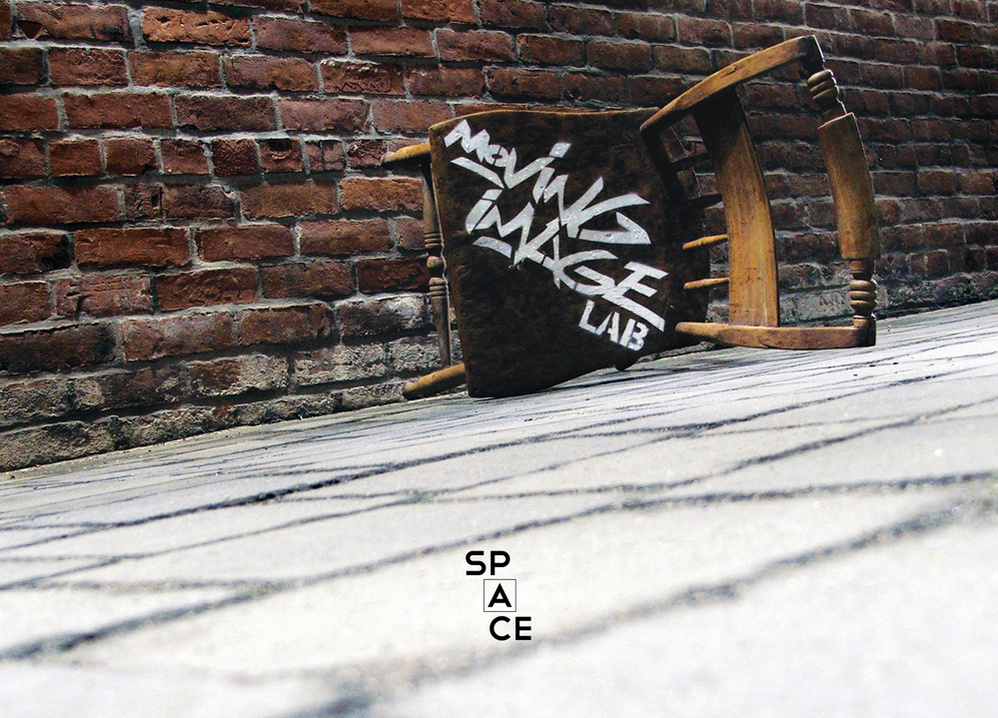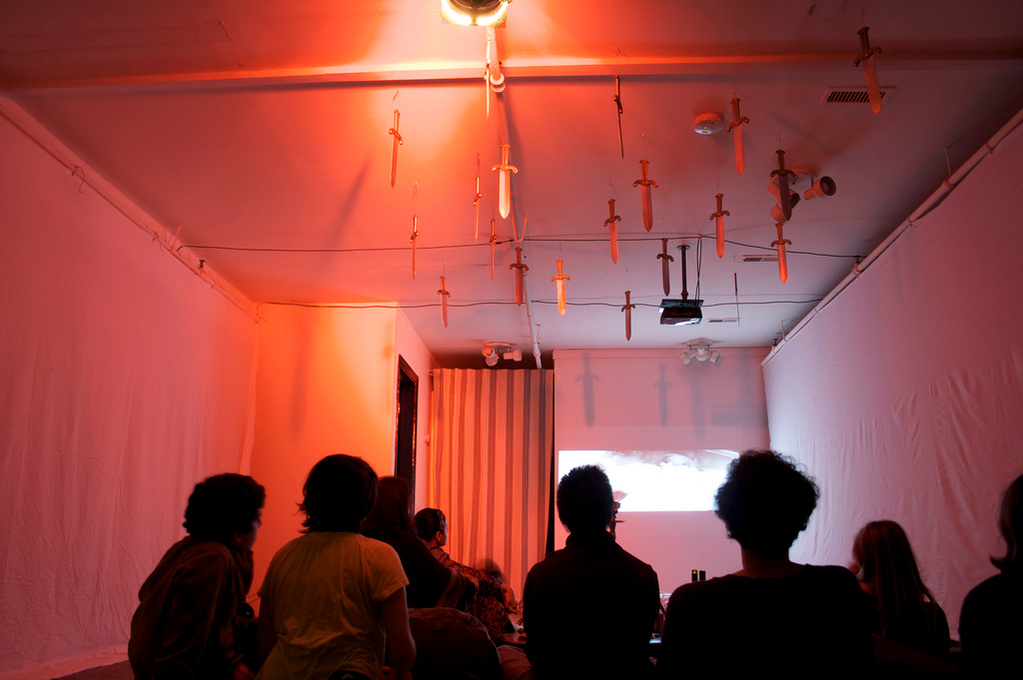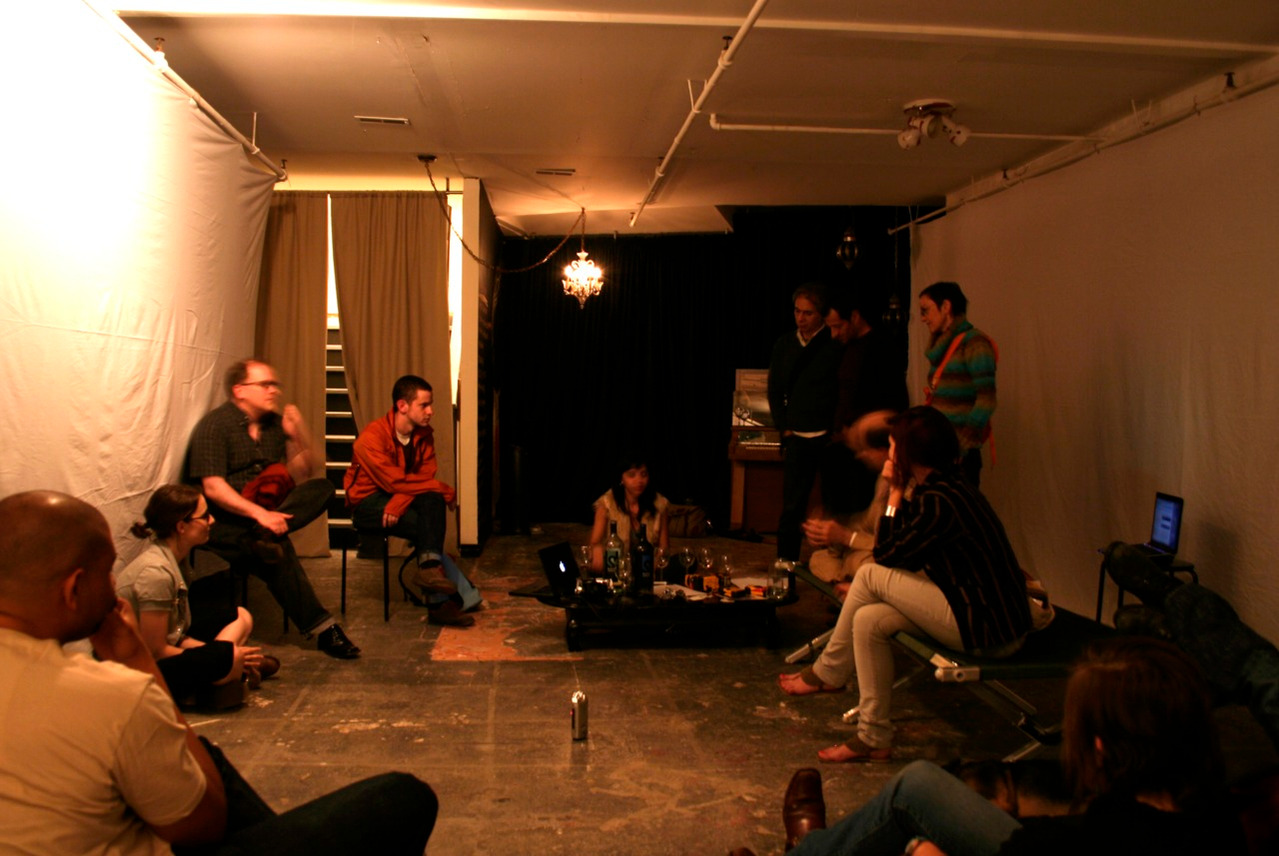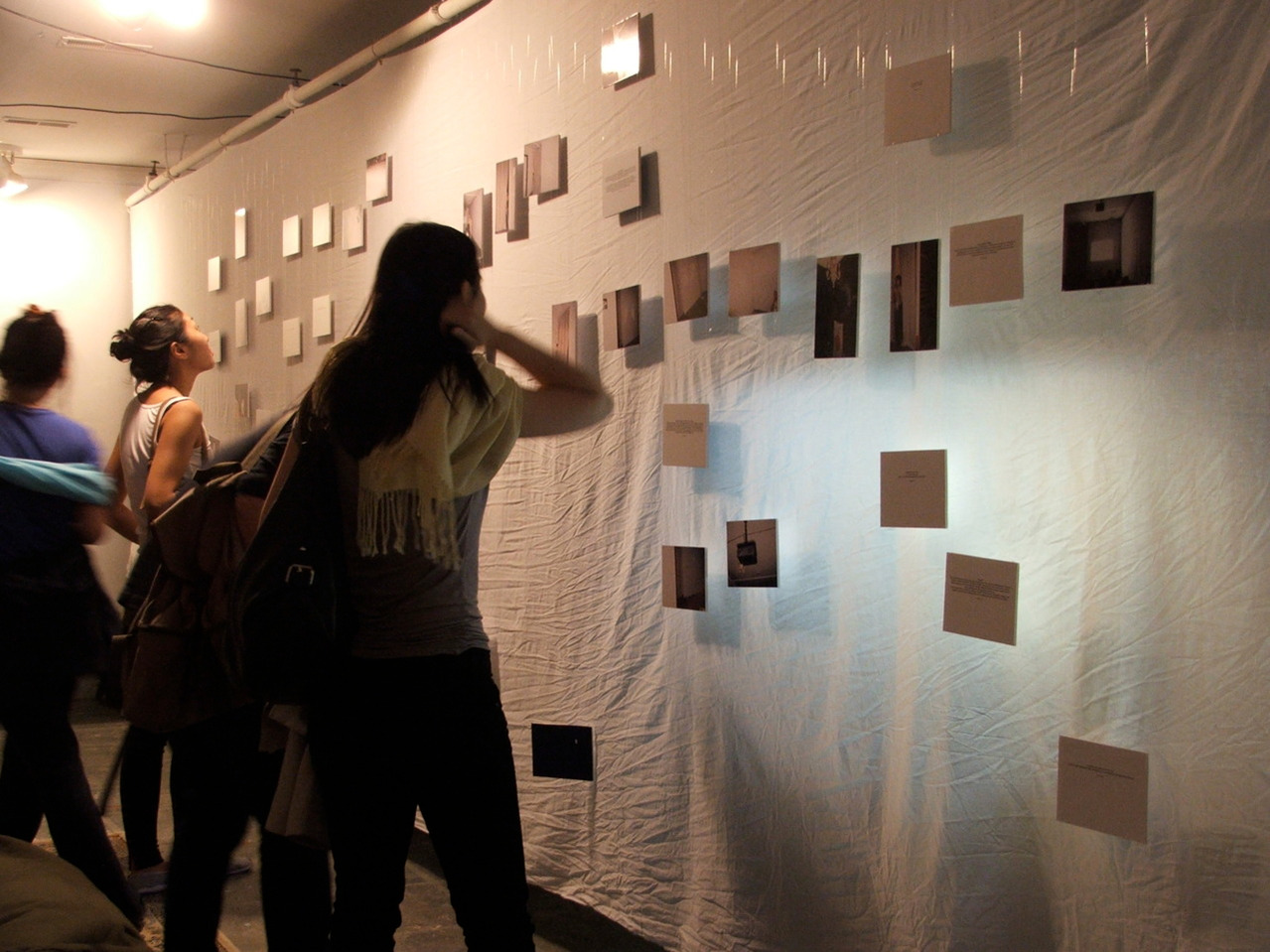 THE PUBLIC ANONYMOUS:
Investigating the spaces within public and private self-expression.
2 designers, 5 contributors, 3 installations
Occupy Wall Street Camps in Boston + New York City
Royal T art gallery in Culver City
Status: CLOSED
__

SPACE will build or destroy communication between strangers within both public and private spaces simultaneously. We will study the actions of the public by analyzing their reactions to site-specific installations, strategically placed in areas functioning to offer and build community. Utilizing and manipulating technology as a primary means of interaction for our investigation, we will expand and contract it's presence by using it to subvert the traditional analog formats of self expression (i.e. poetry, music, illustration, conversation, film, photography, sound, etc.)

We will create opportunities for experiential engagement situated at the juncture where one's self-projection out towards the societal framework is debated, and where the identity and role of the self is (re)interpreted by the reception of cultural and social data. We aim to amplify the layers of filtering between self and society, questioning the mind-body tactility to object, experience, perception.

We will observe how technology functions as an access-way to invisible, and yet tangible, communities. In the process we hope to inform, and possibly even transform, our understanding of self-expression and community.

Research Questions: Who are we? In public? In private? How is our consciousness affected as the boundaries of interaction between social identity and technology is explored? What are the terms of this engagement when technology is used as a conduit between private and social identity? Does the need to contribute and connect still exist even if no one knows that we are the source? Does the need increase if the origin of our output is known and traceable? How significant an affect does environment have on communication? Can technology provide better connections between the public or the private realms?

Hypothesis: People more freely express within the context of anonymity. People will still express within the context of a public sphere, virtual or concrete. People more openly contribute when the destination for one's input is known. The operation and content of self-projection and self-expression will differ in all modes.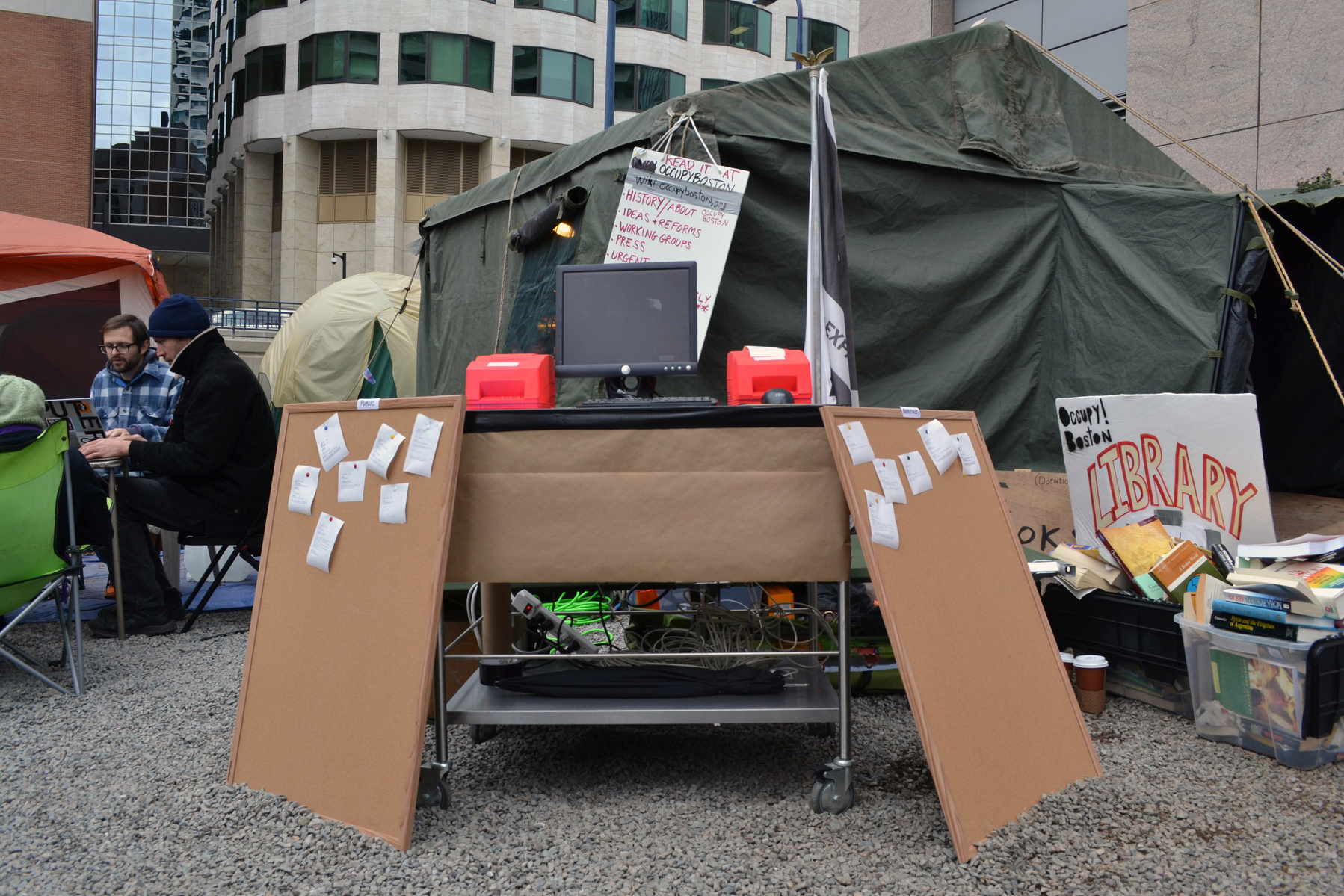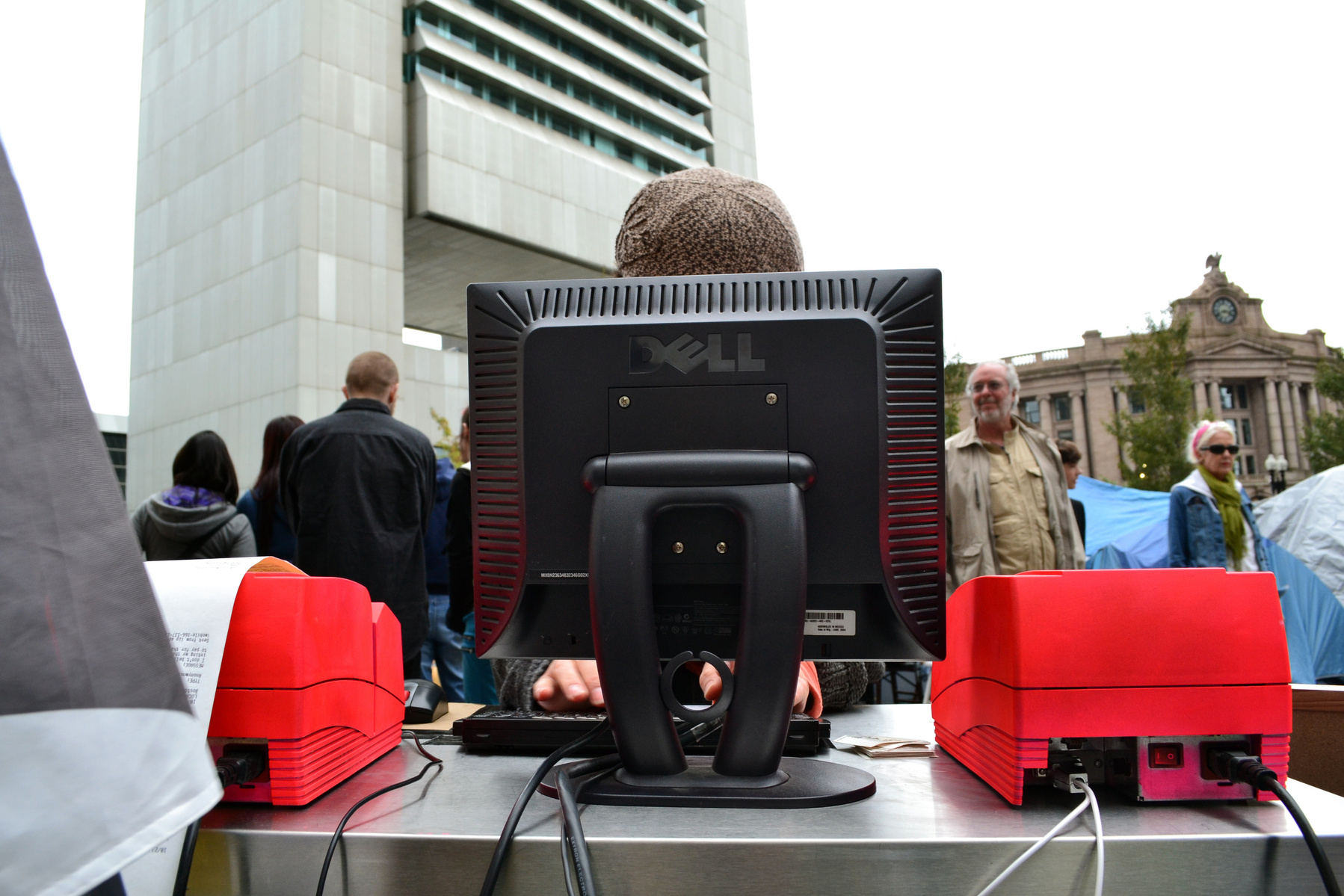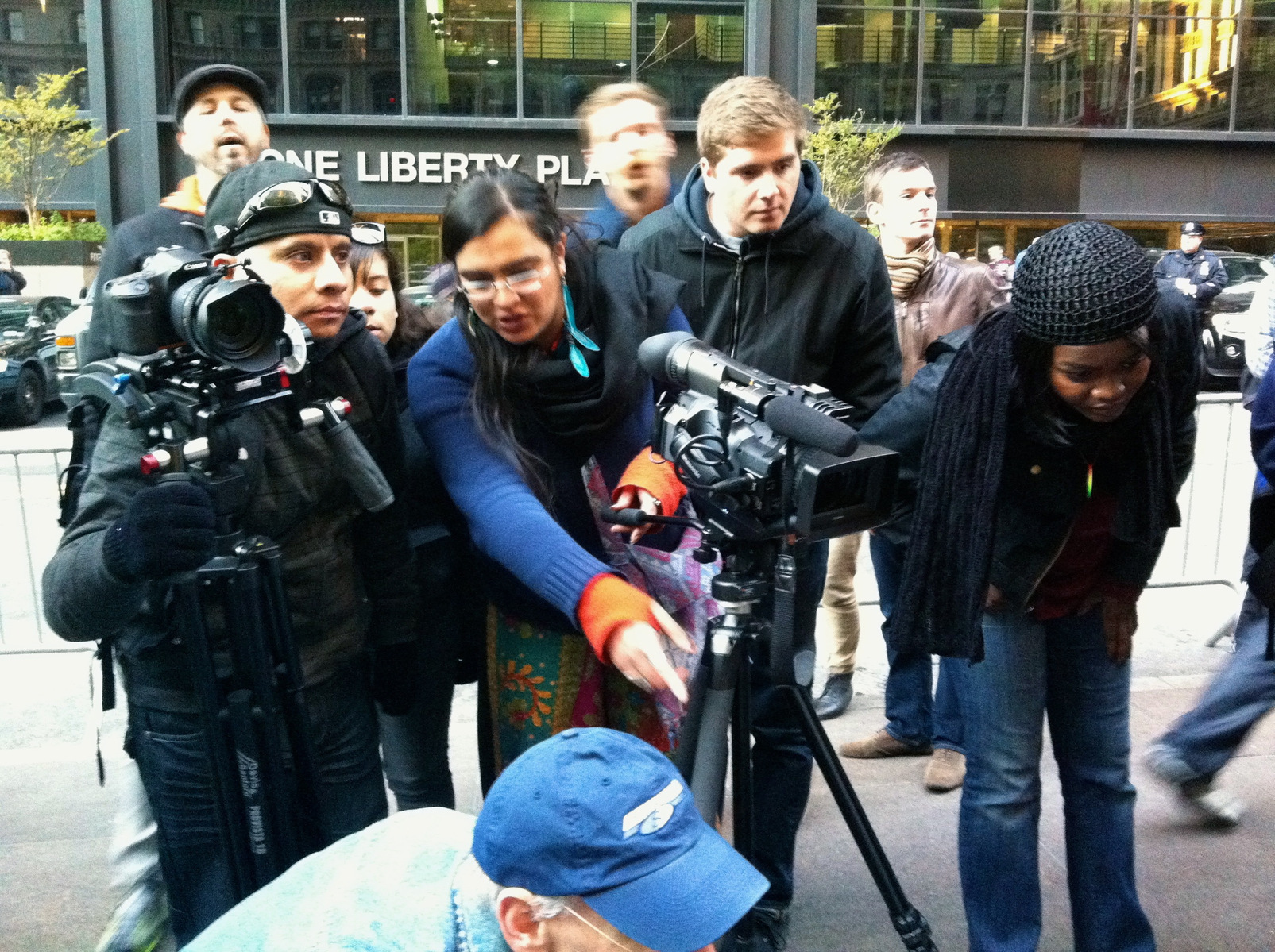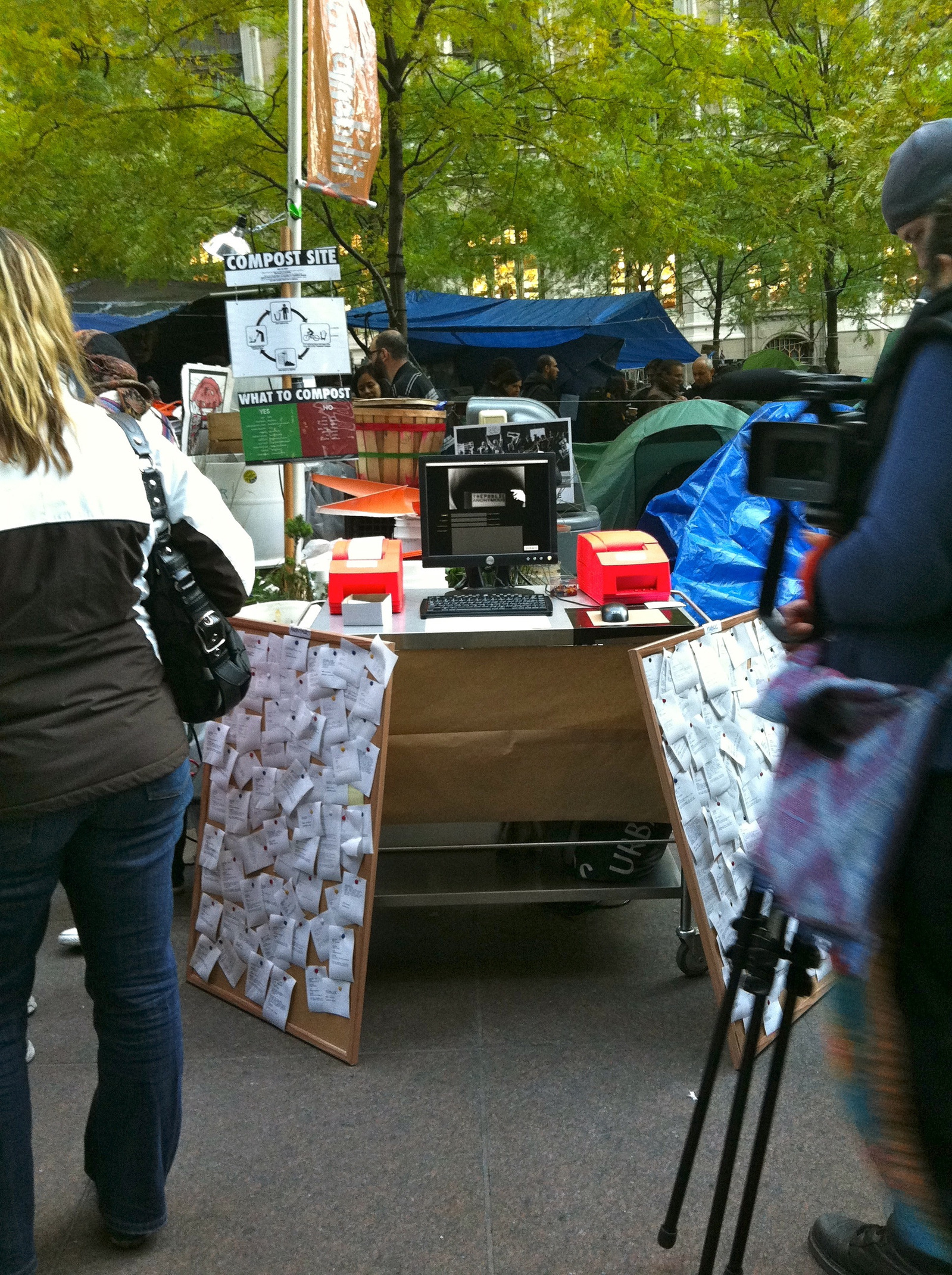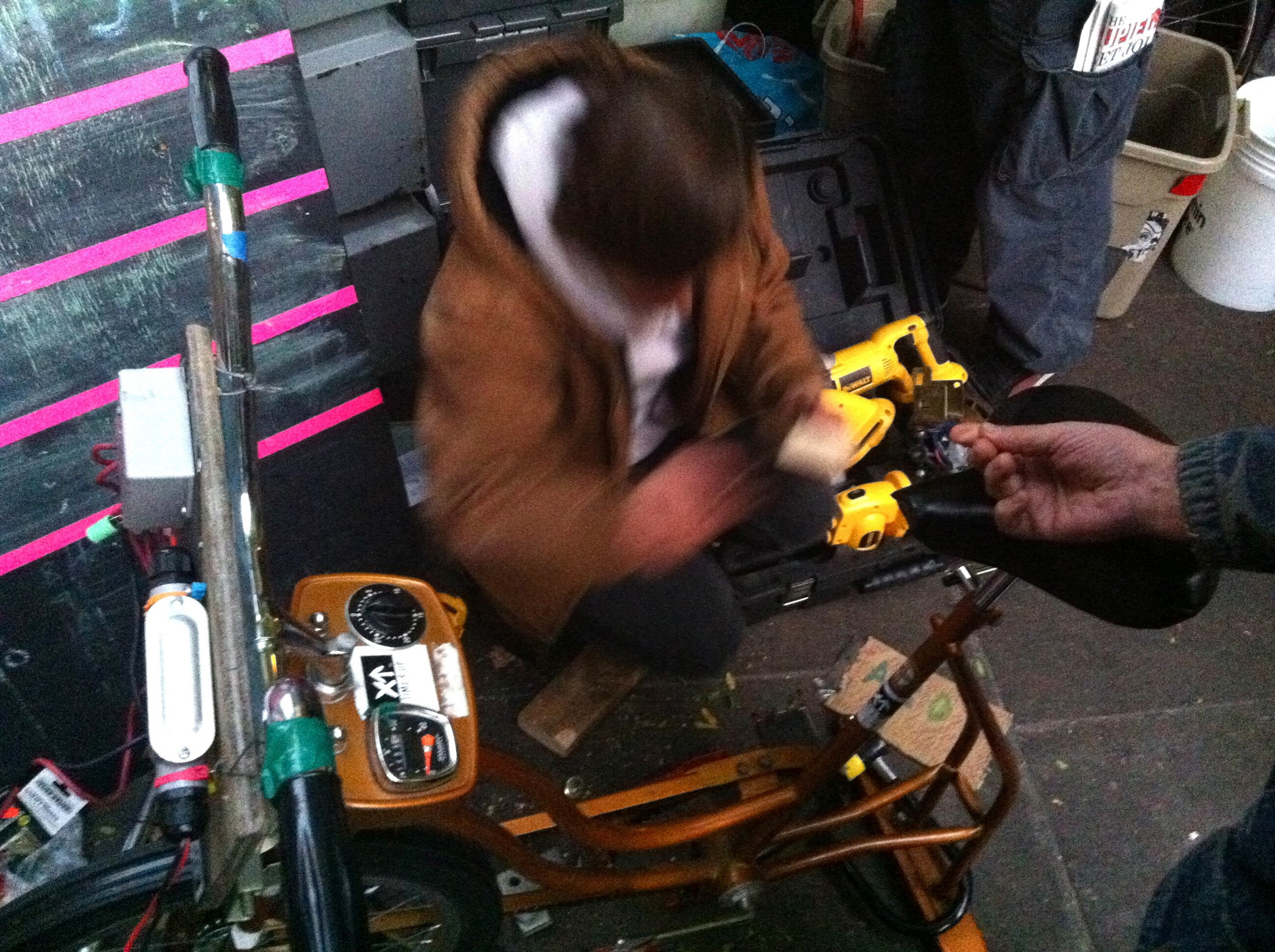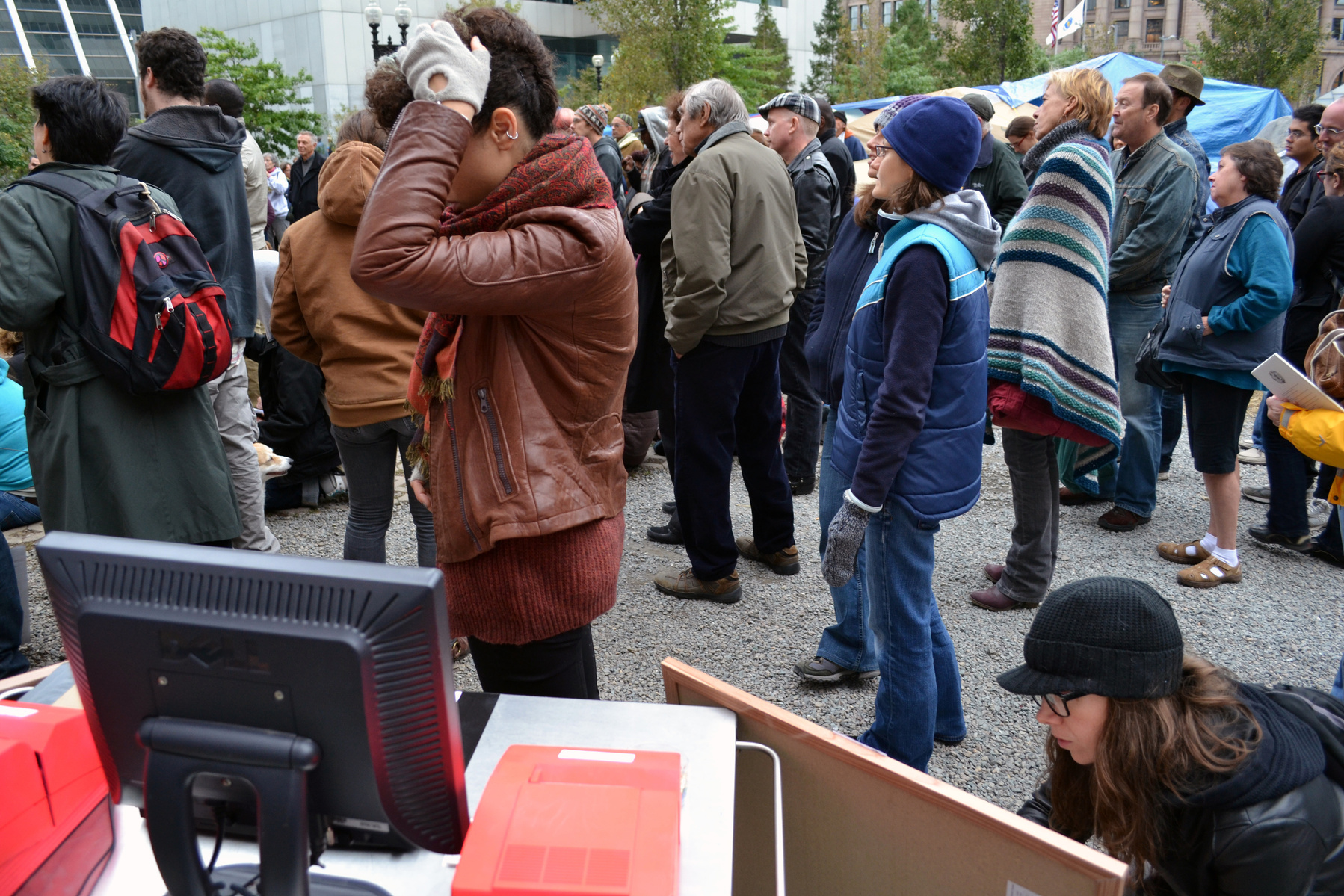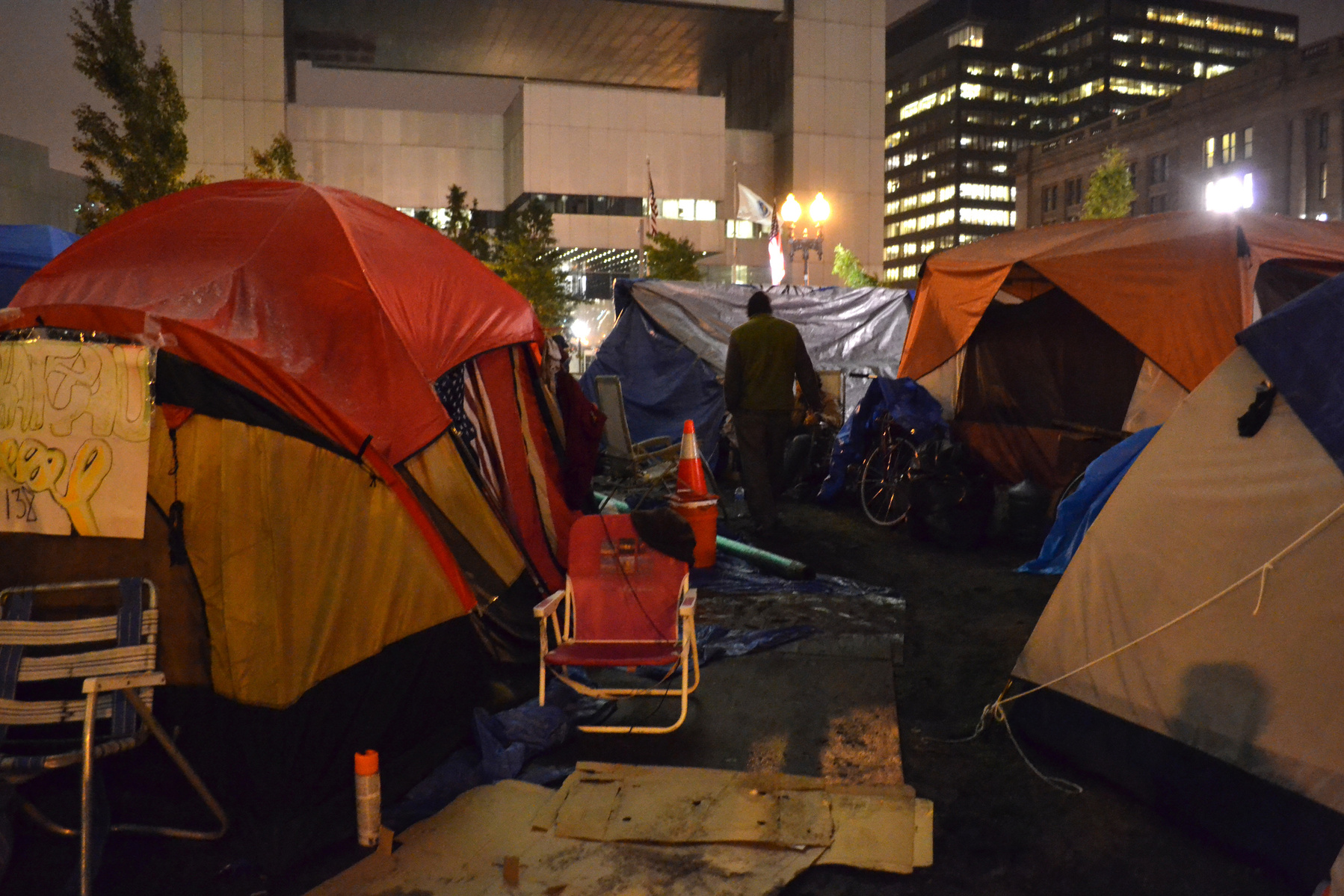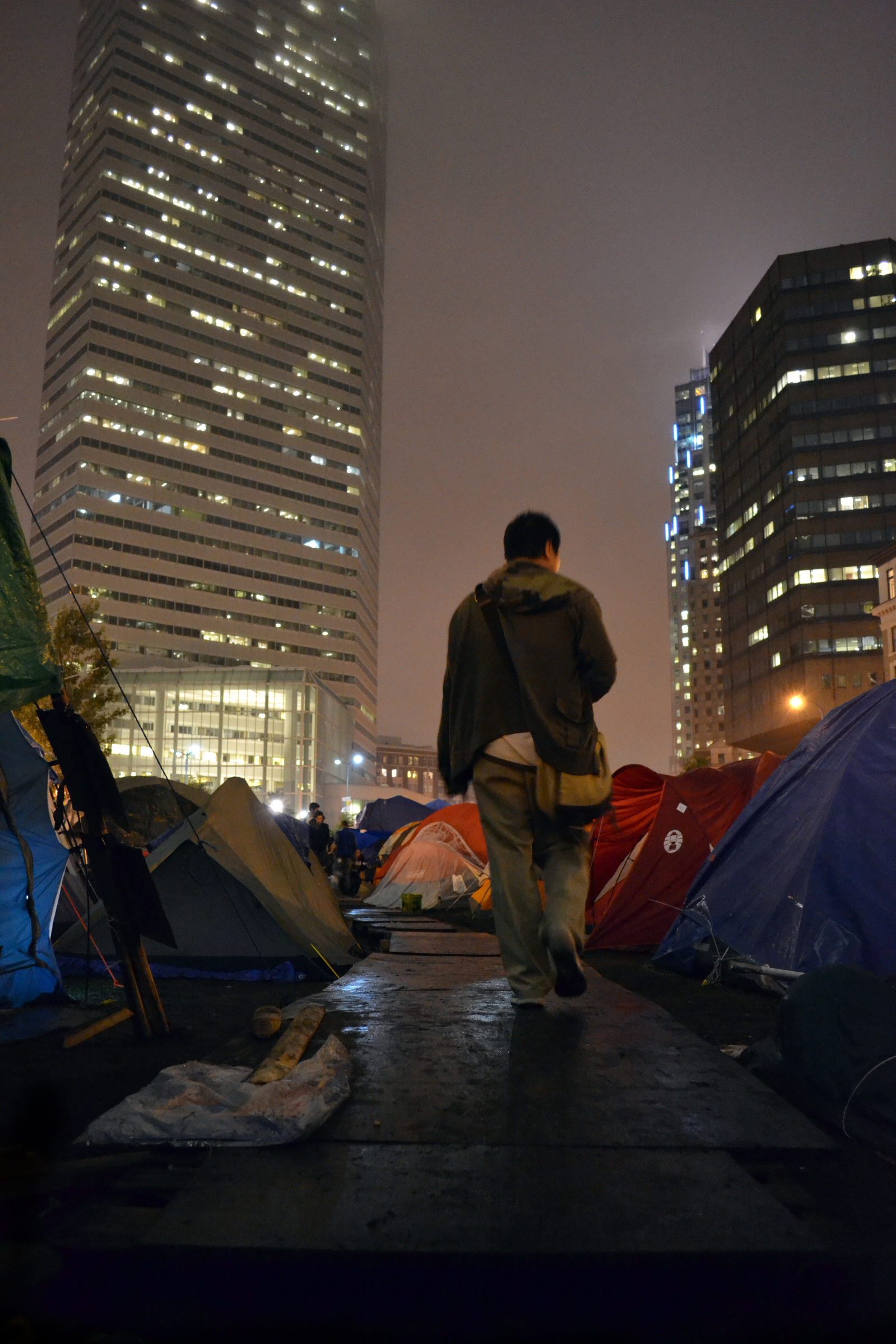 Neurosapien
18 contributors, 15 musicians, 8 visual artists, 4 installations, 32 hours of audio recordings
The Canary Islands, Boston, Philadelphia + Los Angeles
Status: CLOSED
__
NEUROSAPIEN is a series of experiments that compress the distance between the public experience of listening and the creation process of the source, a combination of otherwise uncomplimentary musicians. The unorthodox mix of space, sound, smell, taste, and texture builds entire atmospheres that offer escape which inspire elaborate menus, fine art, and music that even the artists themselves could not produce in any other setting.
SPACE contributors Farida Amar and Gabriel Bello Diaz are lucid dreamers. And what they dreams, they build. NEUROSAPIEN employs both Farida's creative direction and Gabriel's expertise in architecture and interior design in order to construct dream worlds. These worlds were hosted in alternative art spaces in El Hierro, Boston, Philadelphia, and Los Angeles over the course of six months.
After a week of construction and preparation in each location, Gabriel and Farida invited musicians, fine artists, experimental chefs, audio engineers, photographers, and videographers whom had never met each other before, to step into the dream worlds. These guests were to remain in the space for eight hours straight, with no rules, no limitations, and no expectations. Talent, allowed to be entirely free from reality in order to respond and react as they wish. In every case, they chose to create what many have said was the best work of their lives and build meaningful friendships with strangers by communicating through their art rather than spoken conversation. In this way, NEUROSAPIEN proved to be not only a beautiful installation, but also an unconventional platform for building an artist community unafraid of expressing emotion.
After the week of construction and eight hours of creation, came twenty-four hours of production. This was when, in all four cases, we realized that the work had just begun. During this time, SPACE selected, edited, printed and installed the photography; edited, exported and installed the video work; prepared an entirely new experimental food experience for the visitors of the exhibition; mixed, exported, and installed four to five complete songs; finalized and installed the fine art; cleaned up the space (but not too much); designed, printed and installed text that would introduce and explain the project to the public; promoted the exhibition in both online and print publications and handed out flyers around the city to announce the exhibition which always remained open for one full week. SPACE contributors involved could count on two nights without sleep, tense emotions and high anxiety, all of which was worth it in the end because they knew that if they could get it all done, they would have achieved something they never would have been able to do on their own. And it was this collaborative force that drove them to completion. That, and the high they felt from the eight hours of creative flow witnessed the day prior.
Then, the exhibition opens in exactly twenty four hours from the end of the previous eight hours of creation.