Format: solo art exhibition and fine art nft series
Location: odyssey 21, los angeles, california
Dates: october 16, 2021
Current Status: closed
Forecast is honored to announce the release of 'Wolf Heart,' a solo exhibition of the new series from glass artist Emily Colvin. This show will only happen once, on October 16th, 2021 from 4-11 PM. 1960s vibes provided by DJ Satellite and live music performance by Mirror Ball. Custom cocktails mixed by drink sponsor Caramba Tequila. Capacity is limited and masks are required indoors. For more information, please visit forecastjournal.us.
'Wolf Heart' includes six sculptures, two paintings, a pair of working table lamps, as well as a reappropriated newspaper stand from the streets of LA—all painstakingly customized by hand using acrylic paint and individually placed shards of glass. Seven of the 'Wolf Heart' originals have already been purchased by Ecofi in order to secure them for NFT collectors on Hyperobject, a crypto fine art gallery curated by Forecast and powered by Ecofi. This show will be the only time to view all the originals together in person. Interested collectors will be able to purchase limited edition NFTs of 'Wolf Heart' for the first time on hyperobject.gallery starting October 16th, 2021 at 7 PM.
⸻
Farida Amar, Creative Producer
Emily Colvin, Featured Artist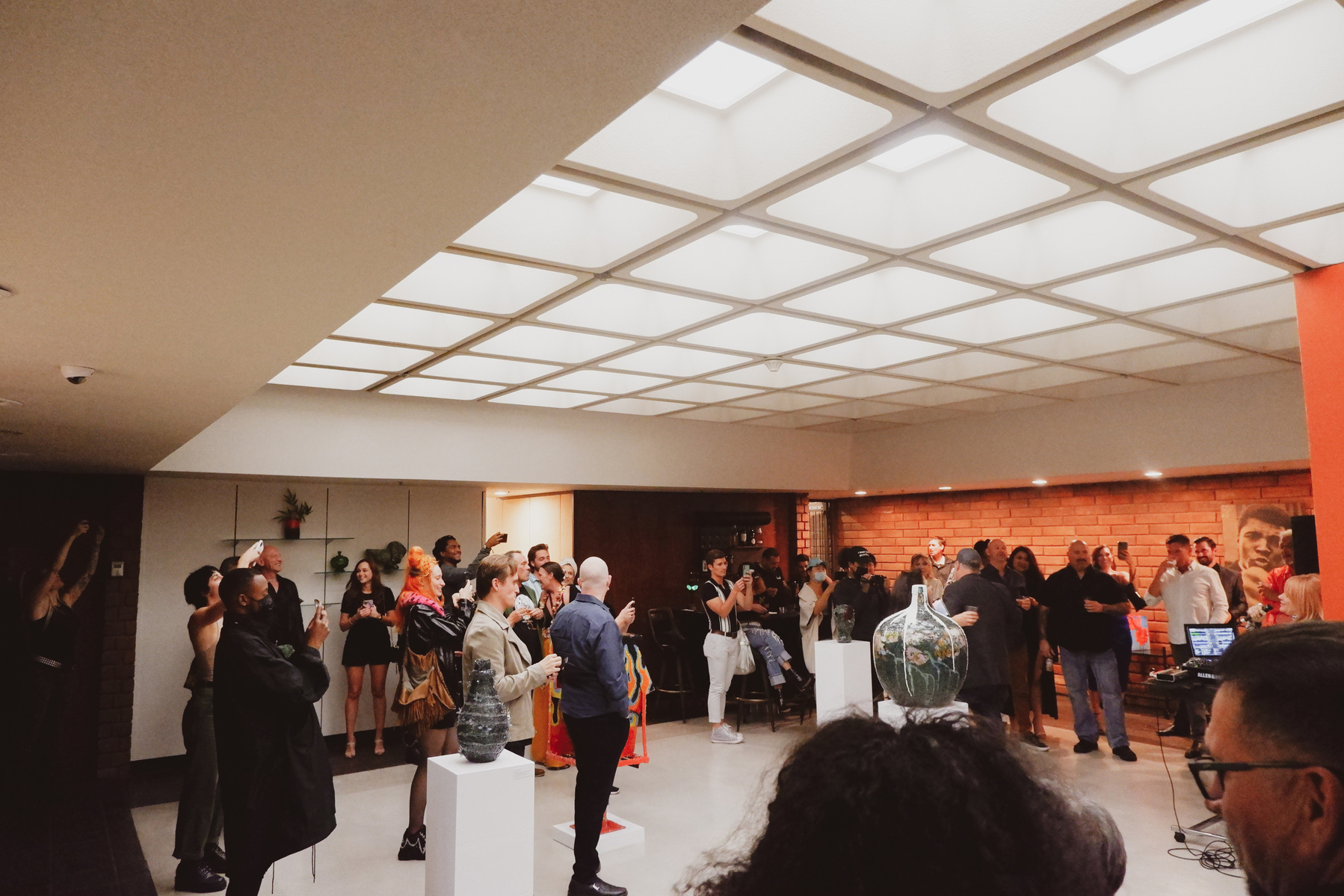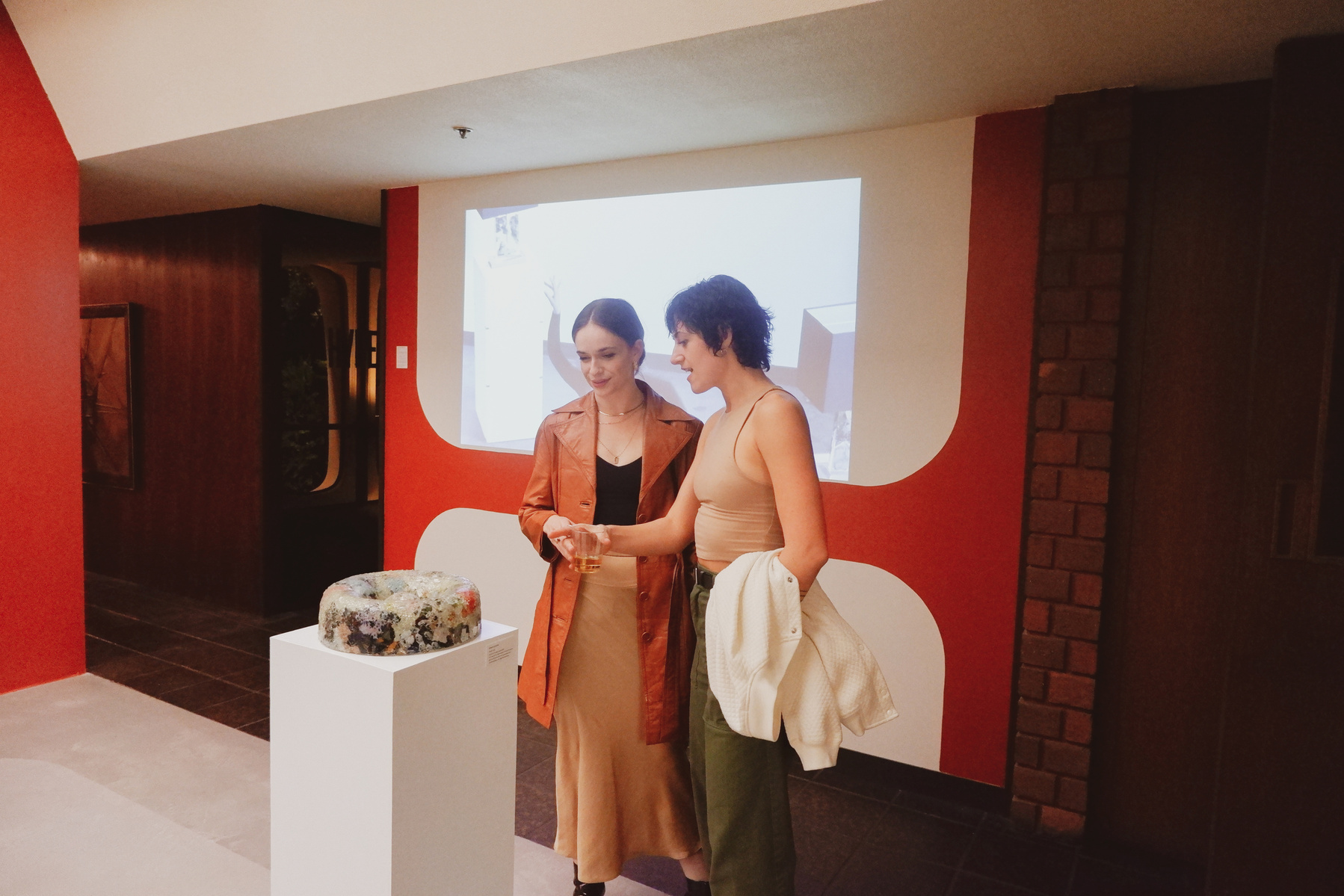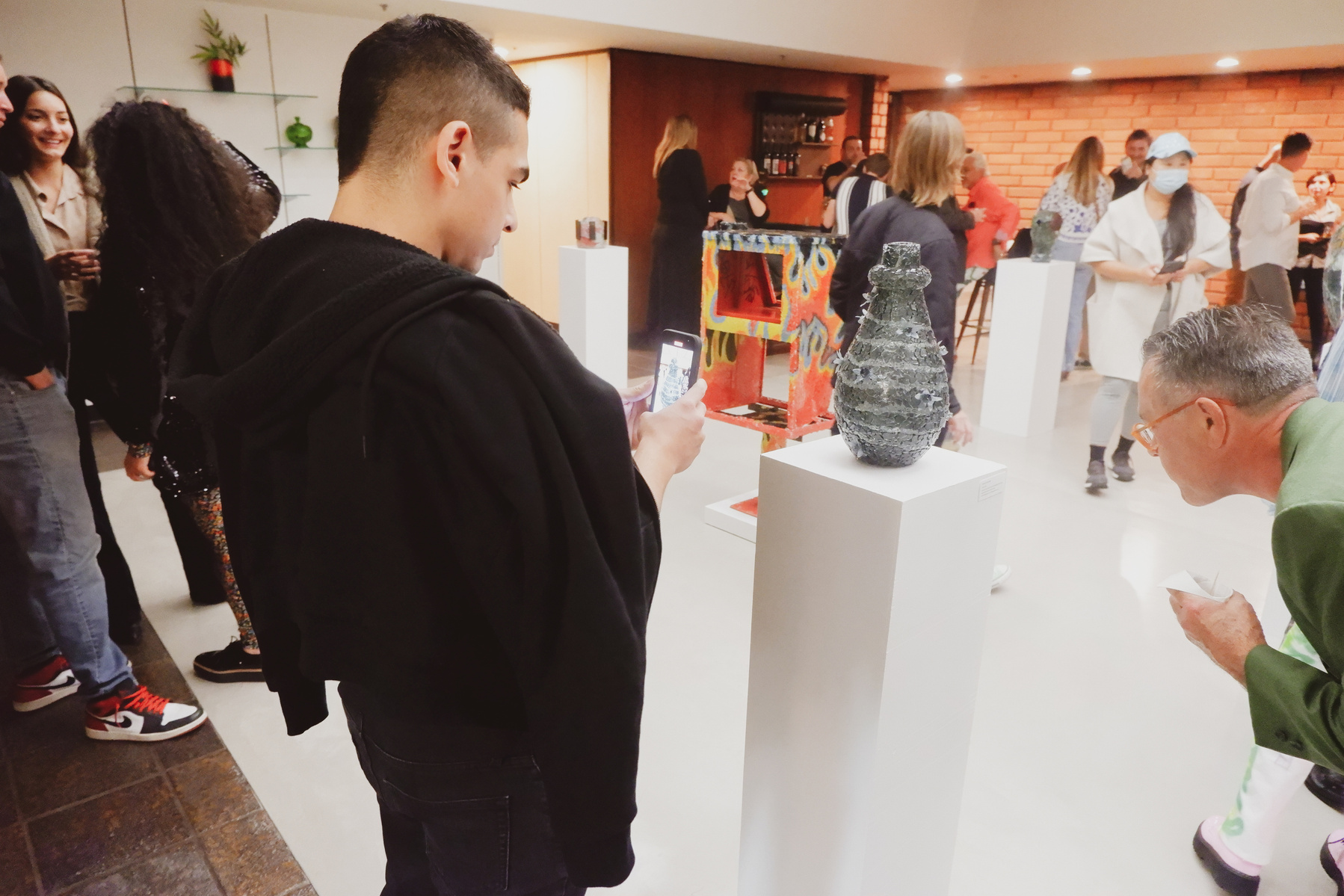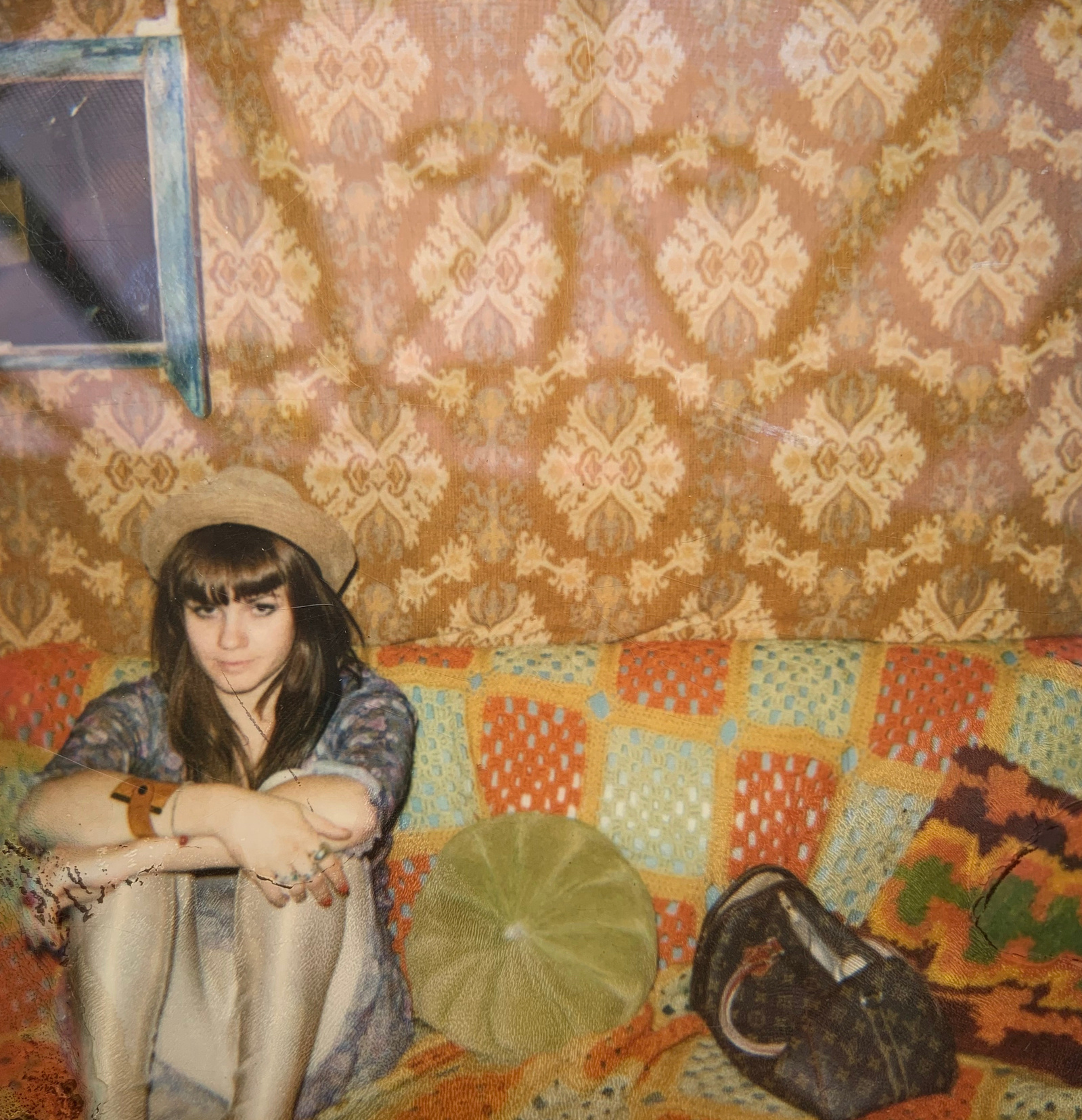 "I can't help but wonder why I break things. Coming from a broken family, I searched for a long time to find my wolf heart. The rebuilding of broken things drives me; breathing new life into my broken masterpieces.
'Wolf Heart' incorporates images of a non-existent mother, a non-existent Venus and black glass omitting beauty. I am the one missing from these images. I am the process itself; a meditation pushing the darker bleeding parts of my soul to the surface. I thrive in love and colors make me happy; but the glass is sharp and the weight creates risk.
'Wolf Heart' is death, fear, and every nostalgic thing that has held me back. Each piece has become a portal allowing me to travel beyond my own existential limitations. The need to continue is my own wolf instinct, and I choose to seek a fundamental transformation of the psyche until the day I don't survive the hunt.
Working through pain is beautiful.
Courage is a choice."
— Emily Colvin